I bought some new aqua denim and really liked how it went with the feathers drill that I had used in the first Caravan tote I made.
This bag is a gift for a teenage girl - hope she likes it!
Linking up with Fabric Tuesday @ Quiltstory.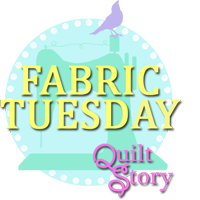 This was on my FAL Q4 list for this year so linking up with the 2016 FAL team.