When I made the Fancy Forest baby quilt earlier this year, I made a test block for the bunny first to make sure I had all of those little pieces worked out...
So at the end I had an extra block ready to make into a coordinating pillow.
I added some borders to make the pillow cover up to 16" square.
Then did some cross hatch quilting after marking lines 1" apart with my hera marker.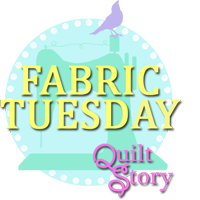 This was on my FAL Q4 list for this year so linking up with the 2016 FAL team.