I used one of my favourite patterns - the Plus quilt by Kelly @ Jeliquilts, to make another baby quilt.
This is such a fun pattern to sew and comes together quite easily.
This time, I started with some orange and grey prints from Bella by Lotta Jansdotter, and added in a few other prints.
Then used a light grey sashing for this quilt as it worked well with these fabrics.
And did some simple serpentine quilting along the seam lines, b
efore binding in an orange solid.
I really like these colours and think they would be nice for either a boy or a girl.
Linking up with Fabric Tuesday @ Quiltstory.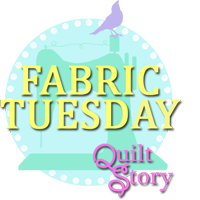 This was on my FAL Q3 list for this year so linking up with the 2016 FAL team.