So when the Eden fabric was released last year, I decided to make a start on it as the animal prints were just what I needed for the blocks
I dug into my stash and pulled fabrics from many Tula lines - Prince Charming, Acacia, Bumble, Eden, Fox Field, Elizabeth, Moon Shine, The Birds and The Bees, and True Colours.
The background fabric is a charcoal Prima solid which really makes the vibrant colours of the Tula prints pop!
I was still working on the blocks when Chipper was released so I couldn't resist sewing a few more with the Chipmunks and foxes.
When it was all done, I cleared as much space as I could on my loungeroom floor to lay out all of the blocks...
This
area is known as the "Rainbow Region" so it was only appropriate that I took my colourful Tula quilt here for a quilty photoshoot with the Nimbin Rocks in the background.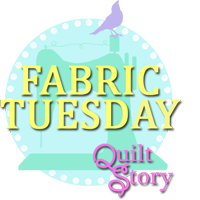 Linking up with Fabric Tuesday @
Quiltstory
.