After making "The Big Pineapple
" quilt earlier this year, I had enough
yellow and green scraps t
o make a matching pillow from the
leftovers
.
These pineapple blocks are so cute and were a great way to use up my stash of yellow and green fabrics.
Once it was all sewn together, I used my trusty Hera marker to mark the lines for quilting.
And like for the Pineapple quilt, I again did cross-hatch quilting on this pillow so they match.
The backing is a bright and colourful orange pineapple print.
And then some lime green binding to finish it off.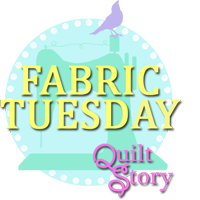 This was on my FAL Q2 list for this year so linking up with the 2016 FAL team.