My first finish for the 3rd quarter of the Finish-A-Long is a present for my mother who celebrates a special birthday this year.
The pattern I chose is the
Caravan Tote by
Noodlehead which
Anna has also made in this gorgeous fabric.
A
s mum's star sign is Leo,
I wanted to use some of the Cotton and Steel "August" fabric by Sarah Watts.
The Monarch Lion print is a lovely cotton/linen blended canvas fabric so it was perfect for the outside of the bag.
I used a few of the other "August" prints for the lining along with some coordinating solids.
Although the zippered pocket is designed to keep crochet hooks/knitting needles, it is also handy for reading glasses, a mobile phone, and stationery items.
I have already made mum a
Supertote
using these "August" fabrics, but I don't think she will mind having another bag - you can never really have too many bags:)
And a
lthough Mum will be away for her actual birthday
as she is currently on an Around the World cruise with my father, on her return I have a handmade gift all ready for her.
Linking up with Fabric Tuesday @ Quiltstory.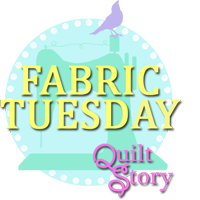 This was on my FAL Q3 list for this year so linking up with the 2016 FAL team.