My sewing machine has arrived back home after being serviced - apparently there was a lot of thread caught up which I couldn't see which may explain why I have been having so many tension issues lately!!
I immediately sewed up a project that I have been meaning to do for quite a while now, which was another one of Debbies
Triple -zip pouches
.
So now I have a matching pair of these to give to my nieces for Christmas gifts. This was also the last project on my 3rd quarter FAL list hosted by Leanne at She Can Quilt.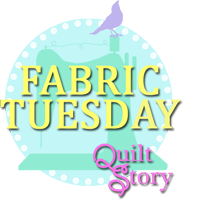 Linking to Fabric Tuesday at
Quiltstory
.