In the midst of sewing some gifts for Christmas, I decided to make a little something for myself...
I used a few sewing themed fabrics
including the fabulous "Keep Calm" print that I have have been wanting to use for a while now.
And I used the cute strawberries print from Briar Rose by Heather Ross to make the little strawberry shaped pocket which was just the right size to keep a small pair of scissors in from a recent swap.
I also received the handy binding clips from the latest swap - the rainbow of colours they came in match perfectly.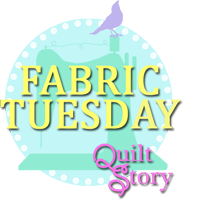 Linking up with Fabric Tuesday @
Quiltstory
.
This was on my FAL Q4 list for this year so linking up with Adrianne @
On The Windy Side
.
Kirsten.