This week I managed to finish off my Hashtag quilt which I made using the beautiful
Terra Australis
fabrics by Emma Jean Jansen.
For the quilting, I used the serpentine stitch on my machine which was really quick and easy to do
and I love how it has turned out!
I used a bamboo wadding for this quilt and it is so incredibly soft.
The backing is one of the TA1 prints - Spots In Ocean Blue which I was also going to use for the border but decided not to add it to the front as it is quite "busy".
And there are Kangaroos hopping around the edge of the quilt - I think they are my favourite print from the Terra Australis range :)
Whilst out for a late afternoon drive, one of my sons was kind enough to help out with some photos at a rainforest mural down by the river which was the perfect backdrop for this quilt.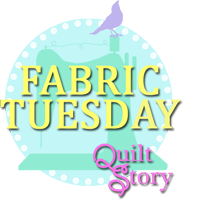 This was on my FAL Q3 list for this year so linking up with Adrianne @ On The Windy Side.