I went away last weekend and got to use my Amy Butler Weekender Travel bag for the first time! I actually finished this bag a little while ago but just realised I hadn't blogged about it all.
The bag was made mainly from my Chicopee scraps leftover from my feathers quilt - I even used the off cuts from the back of the quilt for the zip panel.
I made a smaller feather from the Anna Maria Horner pattern for the front pocket and used one of the fabulous panels from Cat and Vee for the other side
I made these small plus blocks to use as the pockets for my Weekender Bag, using the measurements by
Rachael
(Wooden Spoon) on flickr.
The only modification I made to the
Weekender bag
was to make the straps longer so they were about 60" (
which was the WOF of the denim)
rather than the 48" in the pattern. This was my first time making piping and it wasn't nearly as tricky as I thought it would be..
.
But I did manage to go use up a whole pack of denim needles sewing up this bag as there are quite a few layers to get through!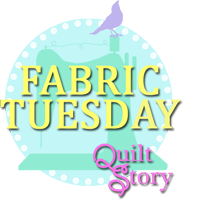 Linking up with Fabric Tuesday @
Quiltstory
.
And this project was also on my Q4 FAL list with the Finish - along hosted by Katy @
The Littlest Thistle.
Kirsten.