I went up to Brisbane this weekend for a school reunion and got home on Sunday in time to snap some pics of my newly finished Chicopee Feathers quilt!
I am so very happy with how this quilt has turned out!
I don't usually piece the back of my quilts but thought a simple strip of feathers was just right for across the centre.
It is the last day of winter here in Australia and the late afternoon sun
was at just the right angle to show off the quilting.
Karen's quilting is amazingly perfect
- almost like a breeze blowing through the feathers.
A very big thank you and lots of hugs go out to all of the lovely ladies in the Aus Mod Bee group on flickr - without you I would never have got all of these feathers made!
This quilt will always be so very special to me and remind me of the blocks that we all made for each other.
Fabrics:
Chicopee by Denyse Schmidt, Prima solid in Light Grey.
Backing:
Daisy Mae
by Denyse Schmidt.
Batting
: 50% Bamboo/cotton
Binding:
Chicopee Ladder Dot in Black -
Denyse Schmidt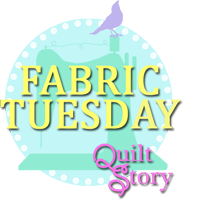 This quilt was on my FAL Q3 list so also linking up with Katy @ The Littlest Thistle.
Kirsten.